Inquiry Staff
---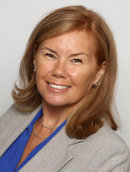 Shelley Fuhre, the Inquiry's Executive Director, is a dedicated administrative professional with over nineteen years experience working in municipal government. She has been seconded from the office of the Mayor of Collingwood where she oversees daily operations of the Mayor's Office, which includes: researching and preparing documents, reports and correspondence in conjunction with meetings, and conferences, events and/or proceedings, organizes receptions and several prestigious events. She demonstrates success at establishing professional and respectful relationships at all levels of an organization.
Ms. Fuhre manages the Mayor's approved budget, which includes; reviewing and encoding standard expenditures for the Mayor's authorization, as well as, coding Council's expenditures. She arranges travel and scheduling for out of town functions for the Mayor and all Members of Council. Ms Fuhre will perform many of these functions for the Inquiry.
---
---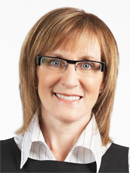 Kearren Bailey, the Inquiry's Document Management Consultant, is an accomplished legal professional with over 30 years' experience, including with two of Canada's top litigation firms, managing all aspects of litigation support with particular expertise in eDiscovery, eTrials and Commissions of Inquiry.
Kearren has extensive experience in the design and implementation of eDiscovery best practices, large document case management methodologies and the custom design and operation of electronic presentation systems in law firms and as consultant/project manager to Commissions of Inquiry. In 2010 Kearren was consultant/project manager to Commission Counsel for the City of Mississauga Judicial Inquiry.
---
---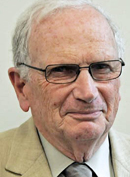 Peter Rehak, Director of Communications, performed the same function for the Walkerton Inquiry, the Independent SARS Commission, the Toronto Computer Leasing Inquiries, the Pediatric Forensic Pathology Inquiry, the Mississauga Inquiry, the Ipperwash Inquiry, the Elliot Lake Inquiry, the Independent Police Oversight Review and the Motherisk Commission and several other reviews and commissions. He has a wide ranging background in print and television media.
---